Why QA Craft for Jira is more innovative than Zephyr and Xray?
We have been consulting on QA processes and tools, as well as running large test projects, often recognizing the latest innovations in the QA world (it may be hard to believe today, but 20 years ago hardly anyone knew anything about test automation or performance testing). We wrote our product based on our experience and our idea of how the field of software testing will evolve.
QA Craft for Jira is the conqueror of 4 Tester Riders of The Apocalypse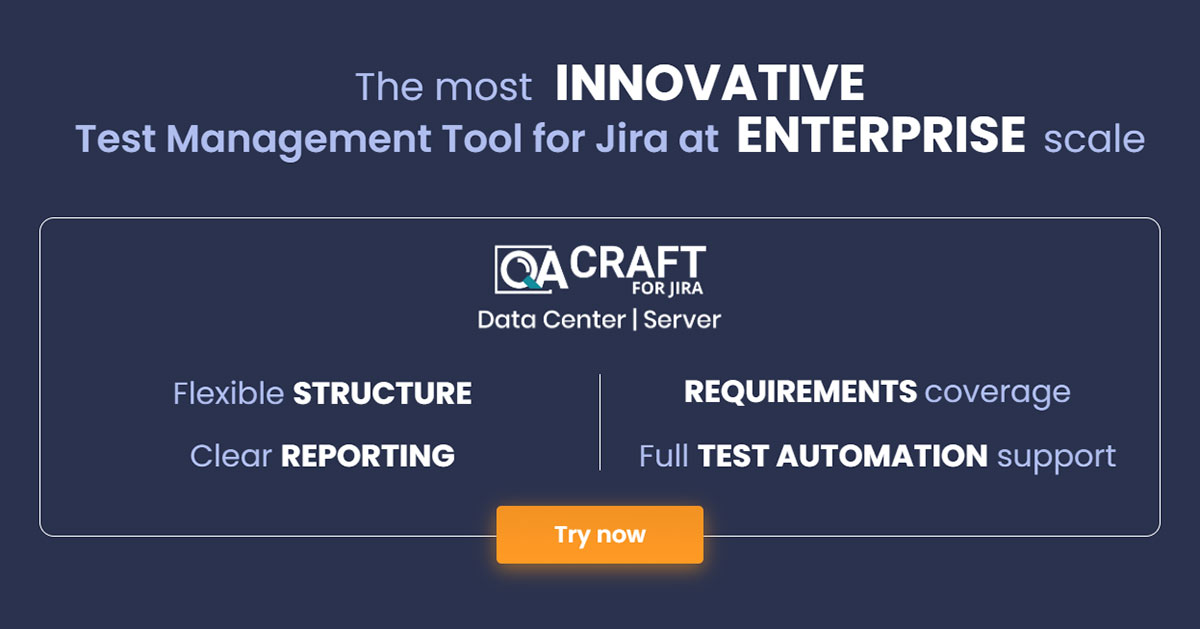 We have built our solution from scratch, not following our competitors
We never wanted to be a "better" version of Zephyr or Xray, because we wanted to show a new, completely different perspective on testing.
From the very beginning we focused on doing only what our clients need.
At the beginning we set directions of development focused only on useful functions and constant listening to the market, and we consistently stick to them.
Our team consists of people who have optimization and usability thinking in their genes, and we develop the product evolutionarily without unnecessary frills.
The software testing market is changing very intensively
The software testing market is changing very intensively and requires products that keep up with or preferably anticipate customers' needs. Why is QA Craft an innovative tool? Because, above all, we are about:
moving away from extensive test case documentation of so-called monkey testing, to a whole family of "exploratory" tests, and placing emphasis on testers' independence and intelligence;
treating test automation as a way of executing tests (software instead of people), and thus as an integral part of the testing process rather than an autonomous area;
awareness that in order to be well-fitted to the customer's needs, you cannot impose a set pattern of tool operation, but give them a flexible tool that ensures both freedom and order in their actions;
the growing role of data from the test process and conclusions from the analysis of this data, as well as wise, clear and useful reporting;
the need to bind the software development process (SDLC) with a requirements-tests clamp, and thus to think about tests always in connection with requirements;
high performance and reliability of software in increasingly large IT projects, and thus with a large number of tests (manual and automatic).
Tester Horsemen of the Apocalypse
We encountered four major testing problems that the QA Craft for JIRA plug-in solves in an easy and simple way