QA Craft for Jira – a new, strong player on the Atlassian Marketplace!!!
Jira concierge means safier, easier and more convenient.
4 horseman riders of the apocalypse.
News
4 May 2020
News
11 December 2020
22 July 2020
News
Easy and complete testing
From requirements to test automation
Data Center | Server
GET TRIAL
QA CRAFT FOR JIRA

®
QA CRAFT for Jira® supports the planning and execution of automated tests, facilitates the collection of test results and log analysis. Provides a clear tree structure of test repositories with intuitive structure navigation
We'll help you, simply, to do a good job using:
DevOps

ShiftLeft

Continuous Integration/Continuous Deployment
QA Craft for Jira will make your work easier, it will not let you forget about something crucial and you will gain meaningful, innovative experience.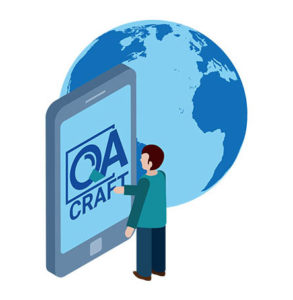 Reporting and supporting the daily work of users is very important to us, which is why we have prepared many reports in the form of tables and charts that address the needs from CEO to the tester.
Presentation of test metrics in the form of charts.
Dynamic charts that let you choose the data that interests us the most.
Data view from several perspectives – all tests / selected fragments.

Presentation of activity in the form of a timeline →

Proportions of tests carried out to not performed, result of completing test cases.

Errors – priorities and solution.
Presenting data in tables
Readable presentation of data that provides paging, advanced filtering and sorting of data.

The numeric values in the tables are links to the dataset behind the numbers.

The most important test metrics are aggregated in one table.
Standard Jira vs. QA Craft for Jira®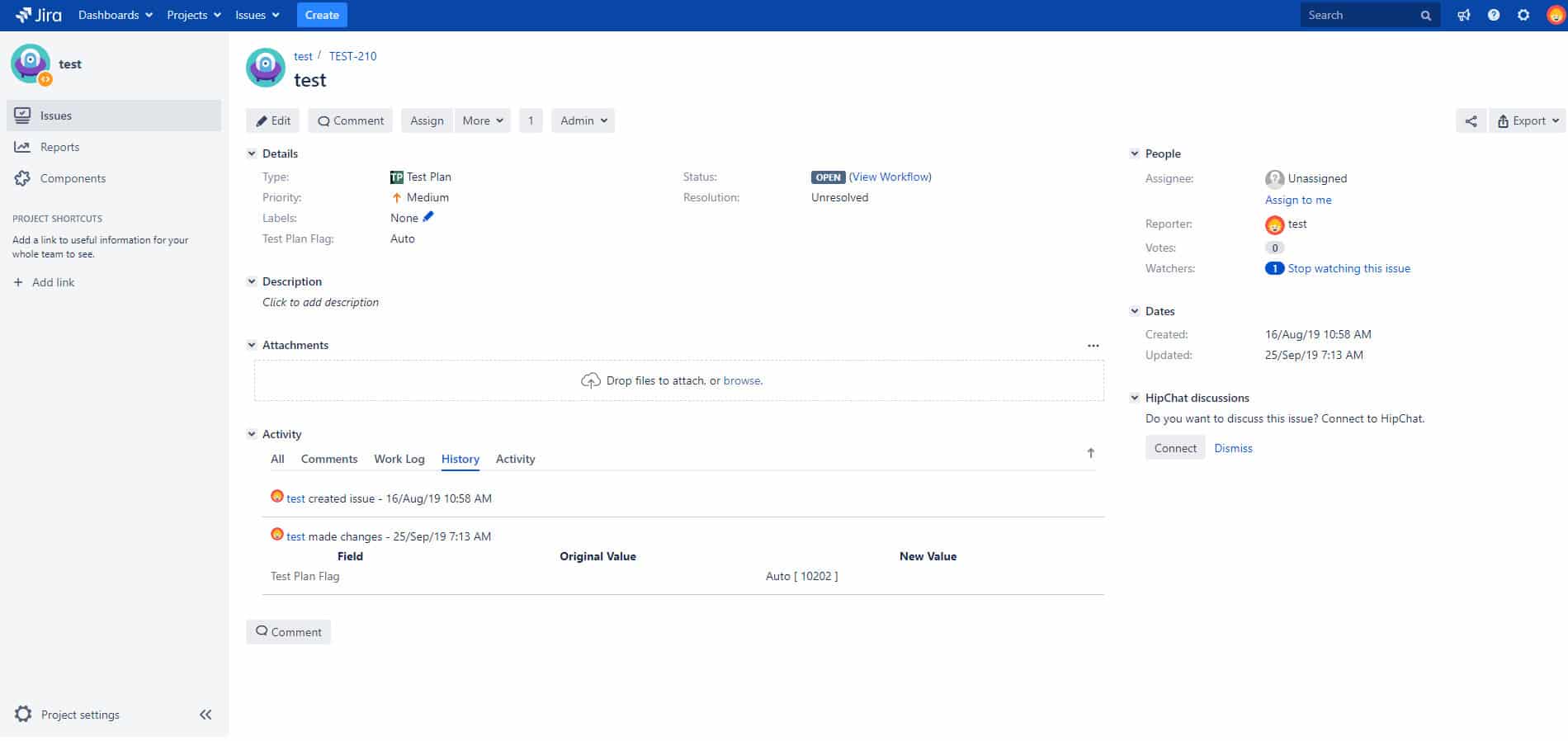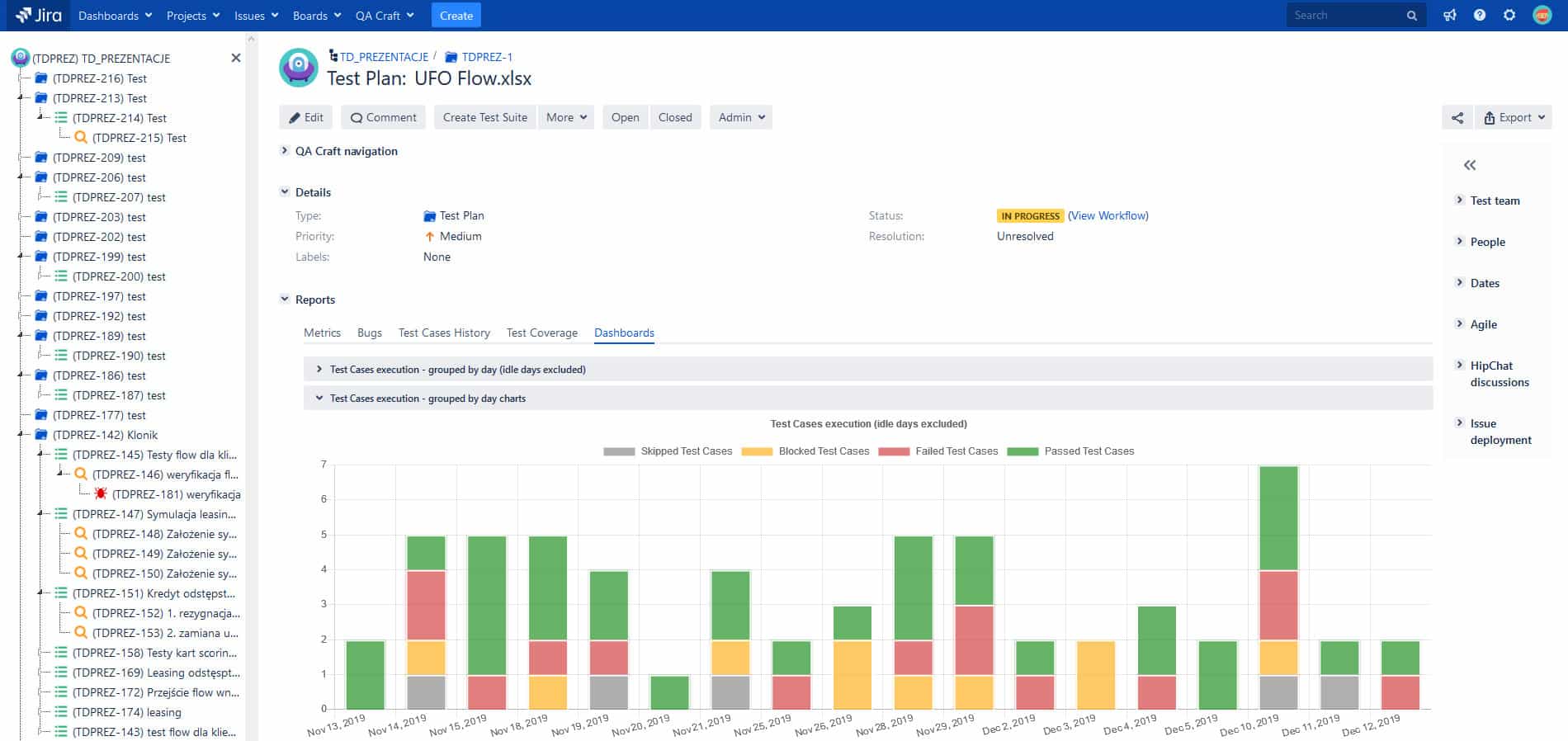 Tree View structure
A convenient way of navigation, which additionally enables:
Copying selected structure elements.

Moving in two ways: Drag & Drop and using the context menu.

Cloning of individual segments with all their content.
Import from external sources
Easily transferable to QA Craft for Jira® existing test repositories from other tools, such as Testlink
Supported formats: .xml, .xls, .xlsx

During the import it is possible to select individual structure elements.

Excellent performance – the tool allows you to load and import up to several thousand test cases.
Bug reporting
Bugs reporting from the test case level.
Possibility to associate any bug with the structure.

Information about bugs presented at the Test Case level.

Two perspectives for presenting aggregate data about bugs in the form of tables and graphs: Test Suite and Test Plan.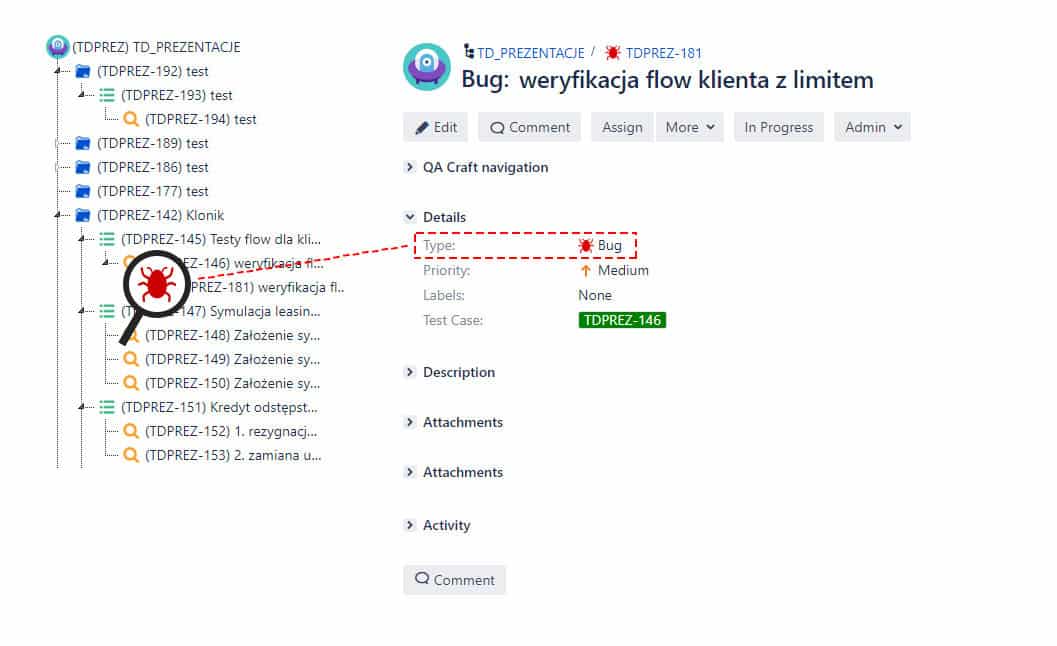 Rivet Group is an official Atlassian Silver Partner